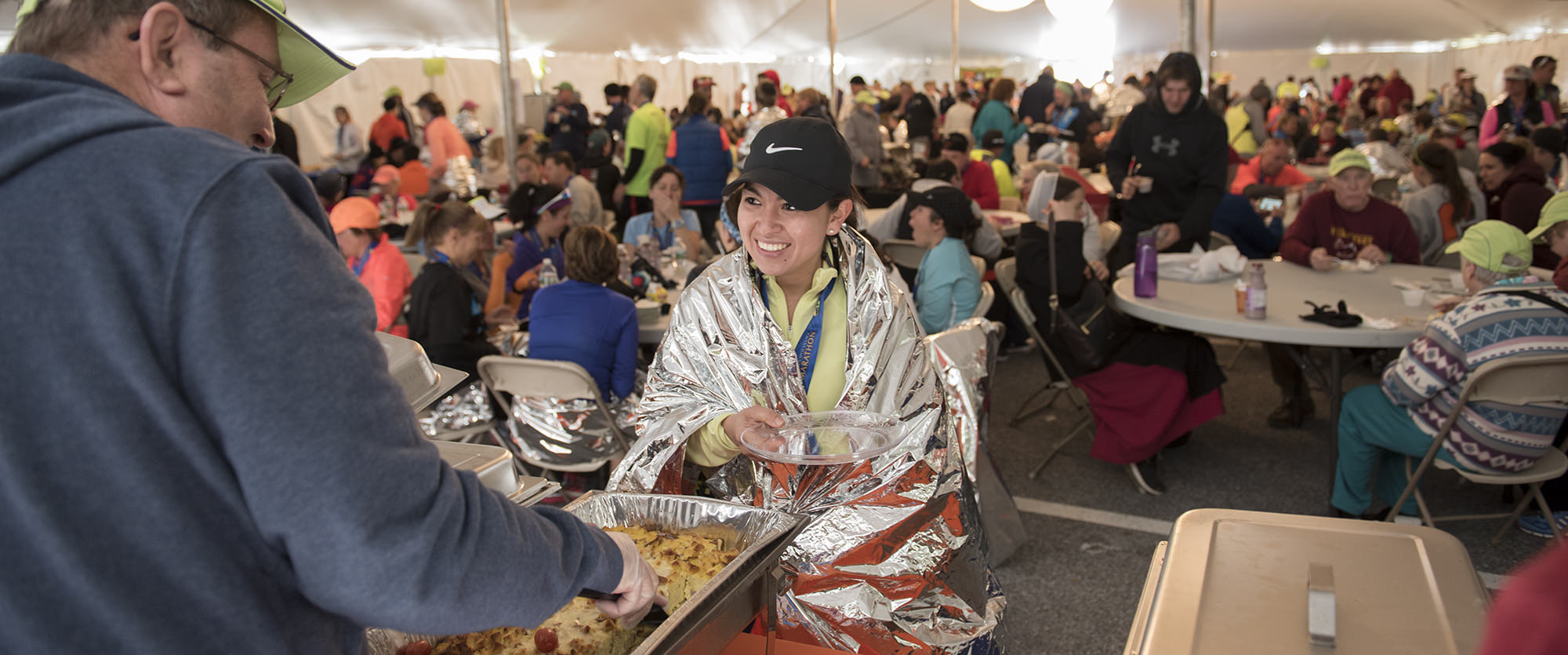 Due to the restrictions on large groups gathering in close proximity, we are not able to host the opportunity to eat, drink and be merry (because you've finished!) together the way we have done in the past.
We will have our large tent in place for registration (packet pickup) and a takeout pre-race meal on Friday evening.
In place of our Runner Recovery Area, you will cross the finish line into the Finisher's Zone. This is a runners-only space where you can pick up your medal, mask, Mylar blankets if needed, water, and a pre-packed bag of recovery food. These measures are to ensure your safety and those of our resident volunteers.
Because we are not hosting an in-person award ceremony, we ask that after you've recovered from your awesome race, you make your way back to your vehicles.
We recognize that these are not ideal circumstances to celebrate your victory as we have in the past, but we are very grateful we can offer this opportunity for you to run.